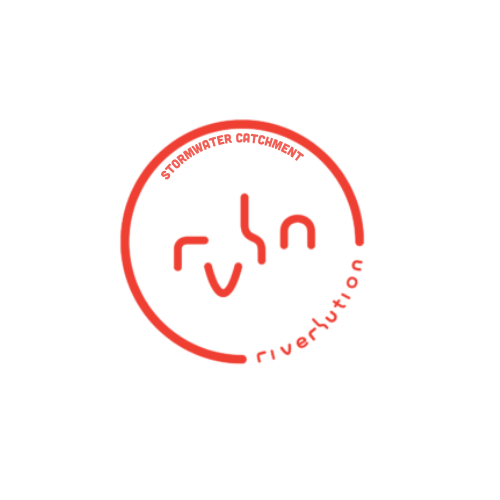 Stormwater Catchment & Rain Garden
Explore our stormwater catchments and rain garden at the Riverlution Eco Park, located across the Richmond Community Garden.
Tour Information:
While we're still implementing some features across our site, we'll be offering tours starting in early 2024. It's an excellent opportunity to learn about these sustainable systems up close.
RIVERLUTION ECO HUB RAIN GARDEN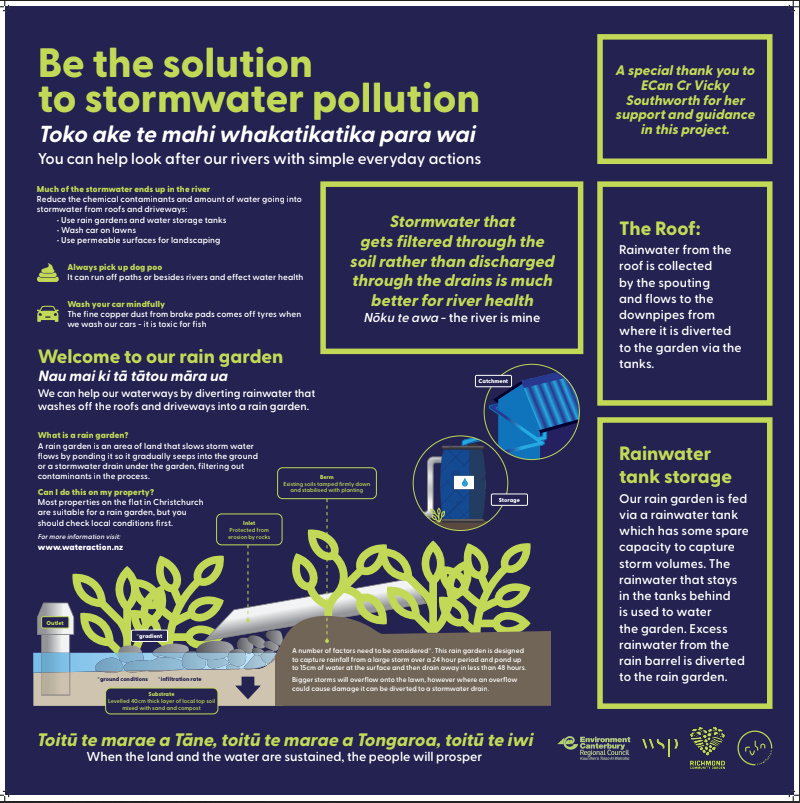 Chicken's rainwater catchment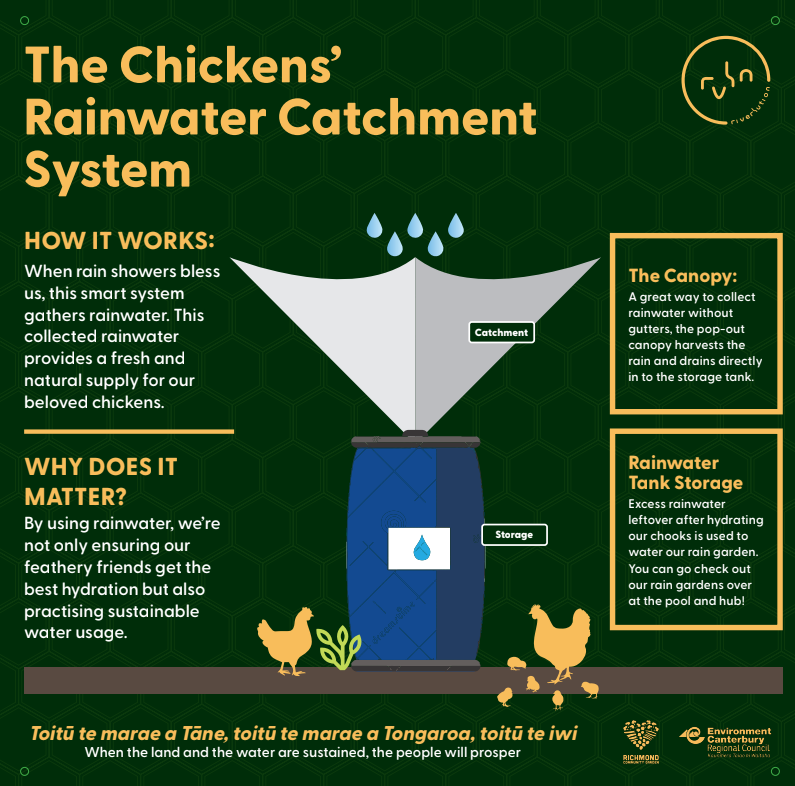 Acknowledgments:
We extend our gratitude to Environment Canterbury for their invaluable support in making this project a reality.